About TCSA
---

TCSA is a non-profit organization to promote the Taiwanese culture and enhance the inter-culture exchange between Taiwan, United States of America and other international countries.

We also encourage young Taiwanese Americans to get involved in cultural and sports activities and strengthen the coordinating function for Taiwanese communities with other communities.

We will provide entertainment, educational and voluntary events for the purposes of culture exchanges such as festival and sports events.

---
News
---
2018 KFF is coming up at Cupertino Memorial Park
8/11/2018

TCSA 參訪宜蘭縣政府
縣府大廳合影
​3/08/2017

TCSA 參訪台中市政府
林佳龍市長合照
​3/10/2017

TCSA 參訪彰化縣政府
魏明谷縣長合影
​3/09/2017

TCSA 拜會僑委會吳新興委員長
​3/13/2017

2017 KFF Flyer with Main Theme

TCSA 參訪高雄市政府
​陳菊市長合照
​3/09/2017

2/05/2017 Volunteers Day
Powered by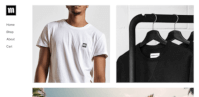 Create your own unique website with customizable templates.