Kids'N Fun Festival (KFF) -- Drawing Contest

---
When




8/13/2016 ( Saturday )
10:00 AM - 4:00PM

Where




Cupertino Memorial Park
Location : 21251 Stevens Creek Blvd., Cupertino, CA 95014

How




Email : lifenhsu07@yahoo.com
Phone : 650-207-0816 (Monica Hsu)

What




Group I : Ages from 5-8
Group ll : Ages from 9-12

The prizes for each age group include:
1st Prize: $120 +Certificate
2nd Prize: $$80+Certificate
3rd Prize: $50 + Certificate
Runners-up : 3 per group, $25 per person+ Certificate

Contestants should prepare for all materials and the chairs by themselves during the competition.
Application fee : $2 per person ( drawing papers will be provided)

The event organization ( KFF) reserves the rights to use the winning drawings in next year's KFF calendar and the promotion materials.
**************************************************************
Enter to win Raffle !

One lucky winner will be selected to receive one free roundtrip ticket to Taipei!

Powered by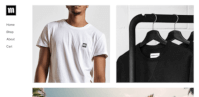 Create your own unique website with customizable templates.
Photo used under Creative Commons from Mario Felipe_